REGISTER INTEREST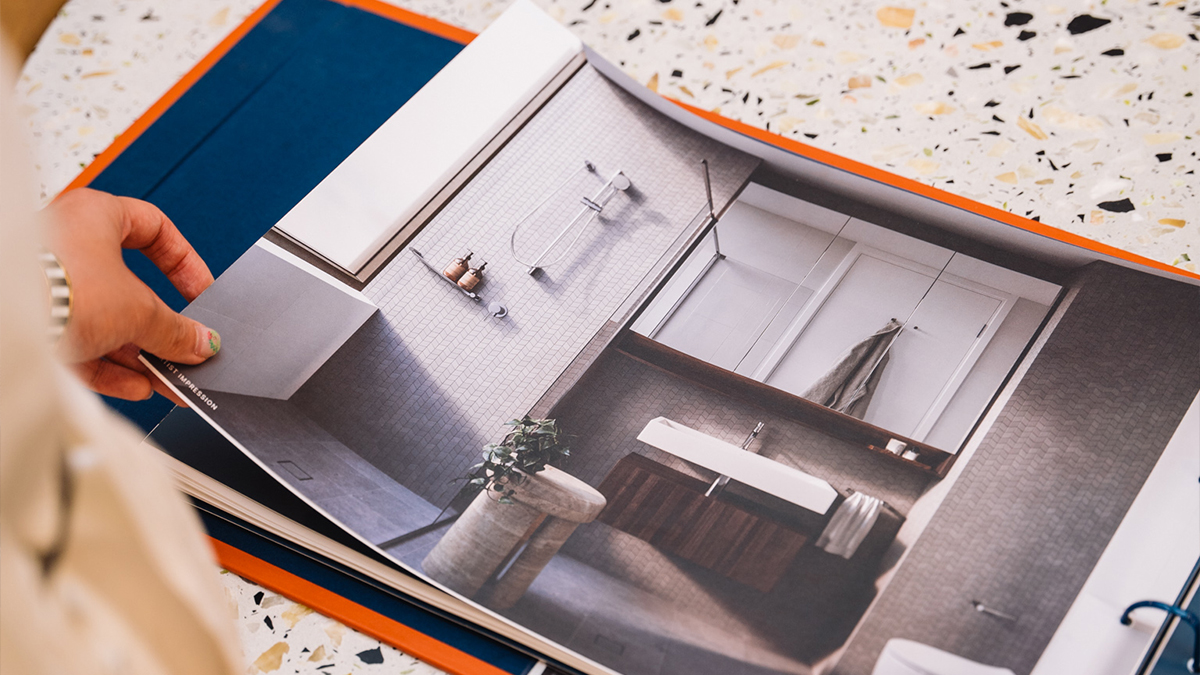 As the Lennox reaches its 'topping out' milestone, we took the opportunity for a catch-up with Bill Farrell, Lennox Project Manager for builders EQ Construction, to dip into some of the details that make the Lennox such an impressive, state-of-the-art structure. Here's what Bill had to say about the development, which is scheduled for completion later this year:
Tell us more about the 'topping out' ceremony. Why is it so significant?
In construction, 'topping out' is when a building has reached its full height and the roof level has been poured. It's a huge achievement in any project and especially at the Lennox, because it's a development that will transform Parramatta Riverfront. It was a real cause for celebration and an opportunity to thank all those involved in the project who have worked so hard to get us to this point.
For our buyers of course, it's great news, because it means that we're on-track and well on the way to completion.
Can you explain a bit about the build features of the apartments – what can buyers expect?
In every apartment it's all about luxury and comfort. So, you'll find things like state-of-the-art sound-proofing, ducted air-con and also little features that just make life easier like wi-fi, NBN and TV-ready technology for plug-and-play ease.
We've really put a lot of thought into day-to-day living. Even the condenser unit for your apartment air-con has been purposely kept on the building's podium and roof level plantrooms, so it doesn't clutter up your balcony. We wanted to ensure that you've got every facility to hand, from your dishwasher to your dryer. It's all there ready for you. And all finished beautifully, with features like full height floor-to-ceiling tiled bathrooms.

As the first of its kind in the Southern Hemisphere, the automatic parking system has obviously generated a massive amount of media and buyer interest. Drive us through what happens.
Entry to the automatic parking system will be via number plate recognition, via the ground floor car park entry. Residents then head to Basement Level 3, to access one of the five special parking 'cabins' which have all the electronic transfer equipment to safely take your car to its space. You need to remove all items and passengers from the vehicle, answer a few set questions on the touch screen and then the car is taken away.
The great thing is that when you're ready to go out, you can call for your car using a mobile phone App. System performance is also monitored 24/7 with a central command centre on hand. In peak times the system will park and retrieve around 90 cars over a one-hour period. It's seriously impressive and one of my favourite features of the whole development.
We know that the Lennox will be a very high-end building on completion. What sort of guarantees and reassurances do buyers get after purchase?
In addition to the usual defect rectification period offered for off-the-plan apartments, this building will be amongst the very few buildings in NSW to be protected by the residential building bond scheme for the first 24 months. As a building company we have constructed some 10,000 residential apartments across New South Wales, including prestigious Sydney landmark buildings. Purchasers can rest assured that the builder and consultants involved in the project are licensed, appropriately certified and have all of statutory insurances are in place.
We're really proud to bring our considerable expertise to the Lennox, and into creating every one of the apartments. This development really gives people a rare opportunity to snap up a stunning home right on the riverfront, right in the heart of everything that Parramatta has to offer.
And finally, the apartment designs – can you tell us which style is your personal favourite?
For developments like this I'd usually say the most prestigious, which at the Lennox is the Skyvilla. But actually, I'd say the one-bedroom apartments are really great. They are 'entry level' apartments if you like, but they are fitted out in such a high-end way, with such clever use of space, that they are anything but your typical 'starter' apartment. It's yet another brilliant thing about the Lennox, and it's well worth checking out the display apartment so you can see the attention to detail for yourself.
Visit our Display Suite at 308 Church Street to make The Lennox your next move.
Apartment prices from $630,000 - call 1800 998 519 for latest availability
BACK TO NEWS
Now Selling. Enquire Now
Sales and Dislay Centre
308 Church Street, Parramatta NSW 2150
Interested in learning more about The Lennox?
Secure your private appointment below, or contact 1800 998 519.
CONTACT US